How my boy is already 6 I just don't know!
This has been a big year for Christian.
He started kindergarten, lost his first tooth (plus three more), got saved and baptized, and has now arrived at 6 sporting his very own mohawk.
It's been a good year for him!
We are thankful everyday for our babies, but today is one of those where we remember just what this little guy means to us. He made us parents. God grew him inside someone else and I believe wholeheartedly that while he was being put together in that womb, he was being shaped and molded to be ours.
June 2012- May 2013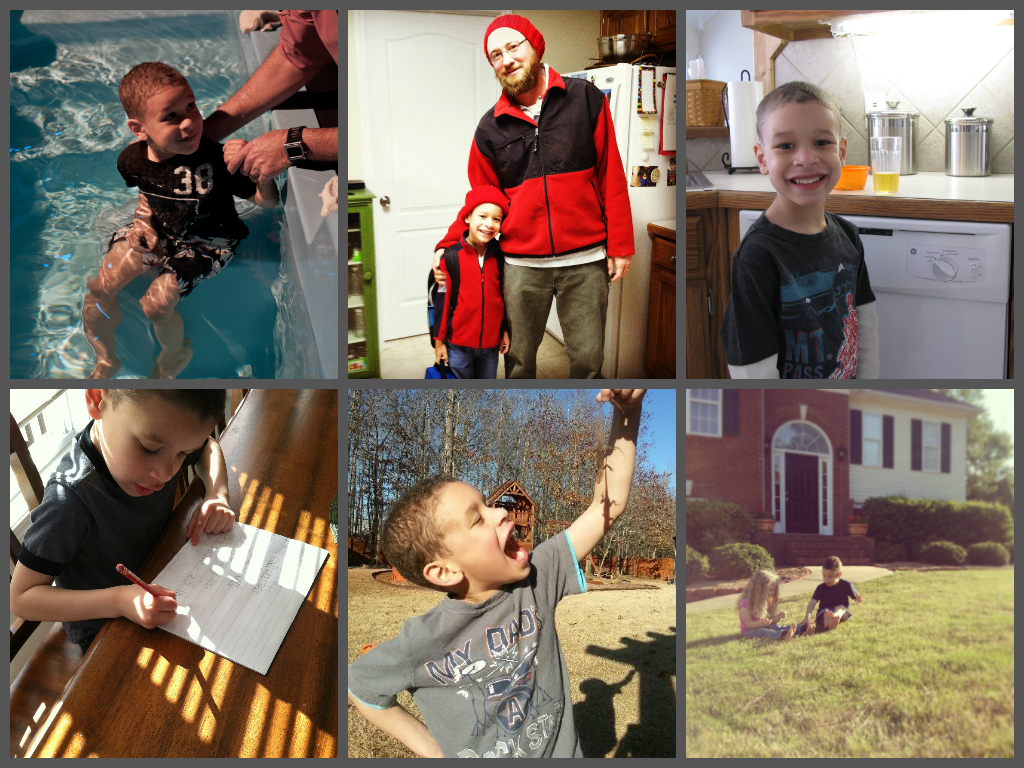 Happy 6th birthday to our handsome boy!