Once all the issues with Christian's mental health really started to come to light, somewhere in the darkest part of me, I began to question whether or not adopting him had been the right thing. I wish that wasn't true, but it is. I questioned why God would have let our hearts be so heavy to be parents only to give us a child with problems we didn't understand. I remembered all the times we had told the miracle story of how we got our babies; of how I was so filled with happiness and pride at being given the gift of being a mother. On some level it felt like a sick joke. We had boasted over and over of God's goodness only to wind up right in the middle of a mess that we didn't make and didn't know how to fix. I'm unspeakably thankful that God loves me in the midst of that kind of ugliness. I've spent an embarrassing amount of time wallowing in why this is happening to our family. To add insult to injury, my sister moved away so I just slathered on another layer of self pity and have worn it around as though it was an indispensable accessory. Bleh.
I told Chris that I don't normally make New Year's resolutions. I heard numerous people talking about how the start of a new year made them feel reflective, and I just thought "nah."
On the way home from being out of town for the new year, I started to feel like I should do some fasting and praying about a few things. While I still haven't exactly made resolutions, I feel a bit like I've come up for air.
My devotion for today talked about the fact that when God wants to give you the confidence to complete the tasks ahead of you, he doesn't tell you how awesome you are. Moses had been wandering around in the wilderness for 40 years, and then God tells him to go confront Pharaoh.
He asks God, "who am I that I should go?"
God answers, "I will be with you."
Whoa. I found such clarity in reading this today...and believe me when I tell you I needed it! God's response to Moses had absolutely nothing to do with Moses and everything to do with God.
Being chosen for this path I'm on doesn't mean that I have a list of qualifications that make me great for it. What it means, is that God is with me. All that I need comes from that.
The hard times aren't over. We're still in what feels like a very precarious position. Just a few weeks ago, Christian's insurance started asking questions about whether or not he really needs this level of care...even though he's still displaying all the same behavior patterns. We still don't know exactly what comes next.
We are here. God is with us. I have to strive to remember this every day.
Please continue to pray for our family.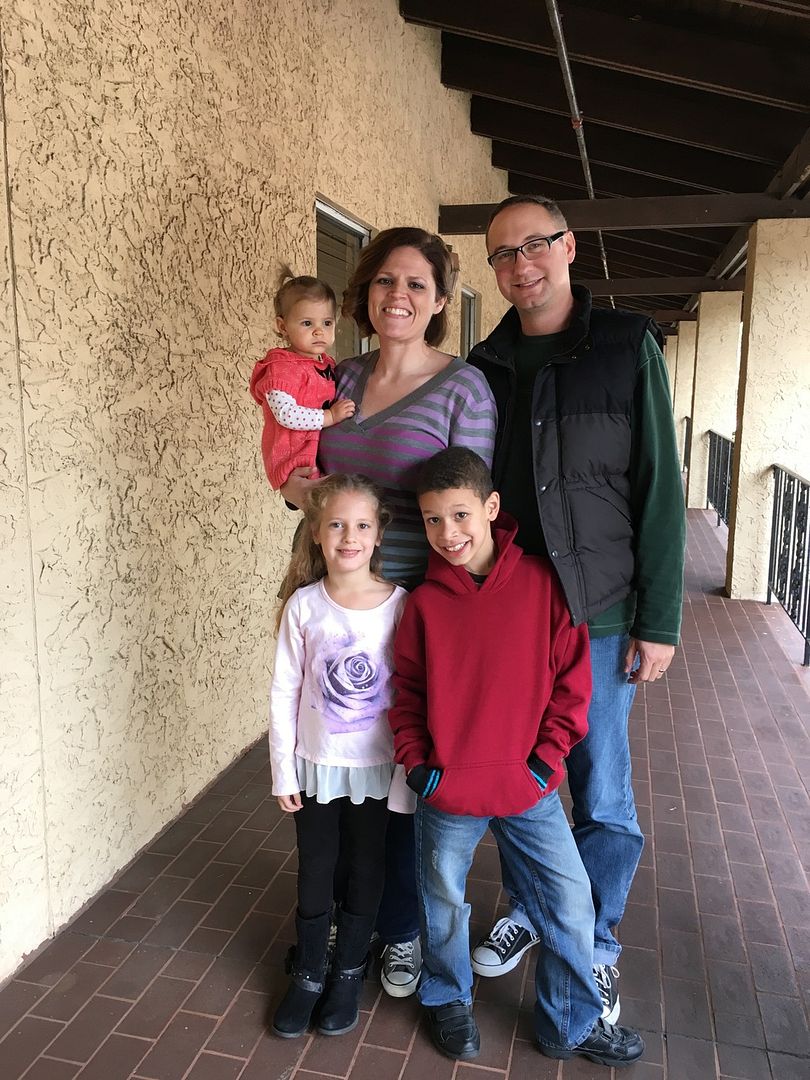 {As an aside, if you are looking for a great devotion app you should try First5.}